8 Budget announcements all HR managers should know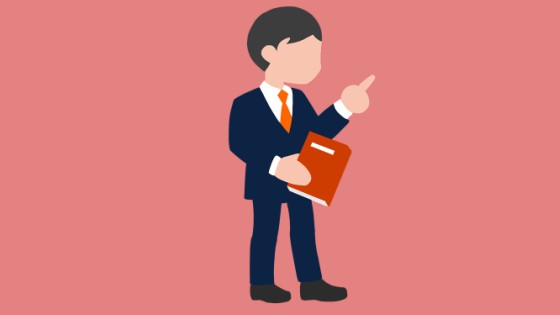 The union budget wasn't as eventful as we have come to expect in the past couple of years but still had some important points. However, how much of all that was declared is relevant to HR professionals? It's easy to get lost in all the commotion surrounding the budget and lose sight of the important changes. We, at Quikchex, wanted to make things a little easier for you and hence have summarized the relevant points of the budget for HR professionals.
As India's leading payroll software, we also understand how important it for HR managers to stay updated. Hence, we've compiled a list of 8 important snippets that HR managers should be aware of in the budget of 2016. These points will help you skip through the noise and focus on the significant elements of the budget.
1) Tax slabs stay the same for the middle class
There has been no major change made to the tax slabs in the union budget this year. Citizens will be continued to be taxed at the same rates as last year. However, individuals earning above Rs. 1 crore will be taxed a 15% surcharge as compared to the 12% in the previous year.
Here is a quick break-up on how the tax slabs apply to various income groups:
| | |
| --- | --- |
| Income Group | Tax rate |
| Rs. 2,50,000 and below | No Tax |
| Rs. 2,50,000 – 5,00,000 | 10% |
| Rs. 5,00,000 – Rs. 10,00,000 | 20% |
| Rs.10,00,000 to 1 crore | 30% |
| Rs. 1 crore and above | 30% + 15% surcharge |
** You're also liable to education cess of 3% on total income tax+surcharge
2) Affordable Housing gets a Boost
In an attempt to make housing more affordable, the budget has increased the limit of deduction on the interest of home loans.  In the previous financial year, individuals could claim a maximum of Rs. 1,50,000 as deduction for interest on home loans.  However, this limit has been increased by Rs. 50,000. This means that you can now claim deductions under section 80C up to Rs. 2,00,000.
This deduction is only applicable to self-occupied homes.  The total cost of the home should be below Rs. 50 lacs. Furthermore, the total loan amount should not exceed Rs. 35 lacs and this should be your first home.
3) More relief for home loans
The time limit for acquisition of property has been increased to five years. Before the budget of 2016, under construction homes that took longer than 3 years to be occupied weren't eligible for tax deduction.  This time limit has been increased by 2 years, under section 80C, keeping in mind that construction delays were hurting the tax payers. The time is calculated from the year in which the capital was borrowed.
Illustration:

Ramesh has applied for a home loan and in FY 2012 and received possession of the home in FY 2016 (4 years later) . The interest he has paid would not be eligible for tax deduction under the old rule. However, now he can claim tax deduction for the interest he has paid while awaiting possession since the time limit is 5 years.
4) EPF interest to be taxed
Arguably the most disappointing addition to the Budget 2016 is the decision to tax a part of the Provident Fund.  The government has decided to tax 60% of the interest accrued on EPF contributions after 1st April 2016.  Do note that the tax will only be applied to the interest accrued and not the principle amount. The 60% will also be exempt from tax if it is reinvested in a pension scheme.
While this rule is applicable to EPF (Employee Provident Fund), contributions made to PPF (Public Provident Fund) continue to remain tax free. Employees can currently claim Rs. 1.5 lacs as tax deduction with PPF, which has remained unchanged.
** This was rolled back on 8th  March. EPF will continue to remain tax free.  The Govt. has revised their decision after strong opposition from the public and the opposition party. 
5) Provident fund and Pension fund changes for employers
As per the budget, employers will be taxed for PF contributions made in excess of Rs. 1,50,000 per employee. It is mandatory for an eligible employer to pay 12% of the basic salary. This means that if 12% of an employee's basic salary is more than Rs. 1,50,000 , then the exceeding amount is taxable.  There was no tax on employer's contributions until now.
The government has also increased the tax exemptions on contributions to superannuation (pension) schemes.  Under these schemes, employers can create a fund and contribute to it regularly. The pool accumulated can be used for pension payouts in the future. The tax exemption to the contribution has been changed from Rs. 1 lac to Rs. 1.5 lacs, in a move to further promote these contributions.
Illustration:

Ramesh has an employee who earns a basic salary of Rs. 20 lacs per annum. This means that Ramesh has to pay Rs. 2.4 lacs (12%) as a contribution to the PF every year.  He will now be taxed on the amount exceeding Rs. 1.5 lacs which is Rs. 90,000. Prior to the budget, there would be no tax on the entire amount.
6) Govt. takes on EPS contributions for new employees
Employees make contributions of 12% of their basic salaries towards EPF while employers contribute the same. However, out of the 12% contribution made by employers 3.67% goes to EPF while the remaining 8.33% goes to the Employee Pension Scheme (EPS).
The budget has declared that the government will contribute the 8.33% to EPS instead of the employer for all employees whose monthly salary is not more than Rs 15,000 a month and who join after April 1st 2016.  This will be done for the first 3 years for all new employees and is only applicable to semi-skilled an unskilled workers. This is a welcome relief for employers and applicable employees as well. This change seeks to motivate employers to recruit new employees as well as officially have them on their payrolls. The government has allotted a Rs.1000 crore budget for this proposal.
7) Tax rebate increased to Rs. 5000
In a welcome move for majority of the working class, the government has increased the tax rebate to Rs. 5000.  As per section 87A, this is applicable for all resident individuals who earn less than Rs 5 lacs per annum.  Previously, the rebate amount was Rs. 2,000 and this change will affect more than 2 crore tax payers.
 8) Deduction for Rent paid increased
Individuals who do not get the benefit of HRA or Rent in any other section of the income tax laws are eligible for the 80GG deduction.  Previously, the maximum an individual could claim in the scheme was Rs. 24,000.  This limit has been increased to Rs. 60,000 (Rs. 5,000 a month)        .
The deduction under section 80GG is the least of the following:
5000 a month
Rent Paid – 10% of the total income
25% of the total income of the tax payer in the year.
Conclusion
As you can see from our summary above, while the Budget does provide for some additional tax benefits for employees, the PF Withdrawal Tax has been a primary topic of discussion, drawing opposition from employees. Those seeking home loans have much to cheer about as well as those who are not covered under HRA. Overall, the budget has been an uneventful one with very few talking points and the changes made won't have a major impact on taxpayers or employers.