Exclusion on Employer's Contribution under PMRPY Scheme and How to Check EPF Balance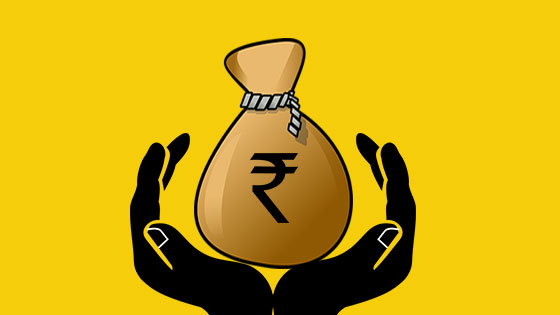 TThe Pradhan Mantri Rojgar Protsahan Yojana(PMRPY) Plan Scheme is designed in a way where the Government of India will be paying the 12% EPS contribution of the employer for the new employment (W.E.F. April 2018.) to incentivize employers for generation of new employment.

This scheme has two benefits, where, on the one hand, a large number of workers will find jobs in such establishments and on the other hand, the employer is incentivized for increasing the employment base of workers in the establishment. A direct benefit is that these workers will have access to social security benefits of the organized sector.
There is an amendment done under "PRADHAN MANTRI ROJGAR PROTSAHAN YOJANA" which was passed in the budget of India for the year 2018-2019 and for the same intimation has issued on 24.04.2018.
Amendment as per below :
1. Now Government of India will pay the full employer's contribution of 12.00% (Er. PF & Pension contribution) with effect from 01st April, 2018 for a period of three years to the new employees whose salary is up to Rs.15,000 INR.
2. This benefit is also applicable to the existing beneficiaries under PMRPY Scheme for their remaining period of three years through Employees Provident Fund Organization.
3. The terminal date of registration of beneficiaries through establishment is 31-03-2019.
Checking of EPF balance has been made real easy through the UMANG App which is a government app adopted by the Retirement Fund Body. Anyone can view or download EPF passbook within 2 minutes using this App. As PF would be the main retirement saving plan to most Employees it is a must to preserve and track the EPF account.
Steps to Check the EPF Balance
Install the UMANG App
Download and install on your Android, IOS or Windows operating system. After the App is installed open it and you will have to choose the desired language of your choice and then verify the mobile number through the OTP either via call or SMS.
The UMANG App suggests enrolling your 'Aadhaar' as many government services are linked to it. Thus, it would be beneficial to link the Aadhaar with UAN. However, you can skip this step and start filling your personal details.
Choose the Service
You can get various EPF services through the UMANG app. Browse for EPFO and open the EPFO services icon. You will have options of 3 services:
• Employee centric
• General
• Employer Centric
To download the EPF passbook, you must go to the 'Employee Centric Section' which is one of the most useful services in this App. An employer can also use this app to check transaction status and remittance detail. There are some general services as well such as establishment search and EPFO office search.
UAN Account – View/download EPF passbook
In this section you will see how to check your EPF balance online using the e-Passbook facility available with EPFO website. Use following link to access the e-passbook https://passbook.epfindia.gov.in/MemberPassBook/Login.jsp. This new facility allows EPF members to download their passbook number of time.
To avail this facility EPF member needs to activate their UAN account first with their registered mobile number. The EPF balance is divided into employer contribution, employee contribution, and pension contribution.
In case you forget the registered mobile number it would be better to log in the Unified portal and find out the mobile number and get you correct mobile number registered.
Missed Call Facility
Members registered on the UAN portal may get their details available with EPFO by giving a missed call to 011-22901406 from their registered Mobile Number. If the UAN of the member is seeded with any one of the Bank A/c number, AADHAAR and PAN the member will get details of last contribution and PF Balance.