How do HR and Payroll Automation Tools Get More Done in Less Time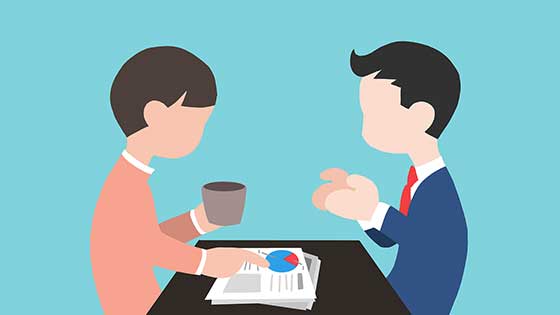 Behind every successful business there is an efficient Human Resource department that works with a lot of dedication towards the payroll. Human resource no more follows the same old traditional process of spreadsheets in Excel files. Intervention of technology has made human resource easier and time saving. The HR and Payroll automation has speeded up its pace to be a key functional asset in modern technology.

Every organizations HR person is responsible for recruiting the right candidate, employee relations, measuring employee performance, compliance management, handling employee benefits and so on. An HR and Payroll automation tool helps you perform all these activities in relatively lesser time than to perform these task manually. It looks like an expensive investment to small and medium sized businesses. In reality, it's not!
Here are a 5 reason how do HR and Payroll Automation tools get more done in less time:
Structured workflow
Every organization needs a structured workflow in terms of new joinees and employees who leave the organization. When a new employee joins the organization it is mandatory to provide them with their appointment letter, company policies, get their documentation work done and much more. It will take about two to three days to get all this work done manually but an HR and payroll automation system does the same work in a couple of hours. The same process will be followed when an employee leaves the organization.
Spend less time in tracking Leave and Attendance
Proper leave and attendance tracking is a key input required to process the payroll. An HR manager will have to search this data in spreadsheets, E-mails, text and will take a very long time doing only this. A HR and Payroll automation tool makes this real easy and time saving as all data of employees and captured in real time. This gives the HR person to focus on other important goals. Automation tools help in tracking and calculating employee time, running it through approvals and sending it to payroll. Changes can be done with one or multi-level approvals.
Multi-Tasking will never go wrong
We human beings at times tend to multi-task or juggle between things which may sometimes go wrong. On the other hand, when a payroll system tends to multi-task between different activities it is always correct. An HR and payroll system performs multiple number of task like tracking leave and attendance, submit expense reports, managing hundreds of changing employee data, travel requests, tax calculations, compliance management and much more. Since, every employee has different requirements they will have to contact the HR to update all this information which will create havoc at the time of payroll. A HR and Payroll automation tool helps largely to simplify these issues.
Mobility
An employee has to no longer wait to come to work the next day and apply for leave, regularize there attendance, apply for reimbursement, request for a half day and so on. The HR and Payroll automation tool can be accessed from any corner of the state and at any given point of time. Employees check their leave balance, apply for leave, regularize their attendance and so on. At the same time, the system also helps the employers to check the attendance of a particular employee, accept and reject request for different activities, regularize on behalf of the employee and so on. Many other activities can be carried out at any time and any place like adding a new employee, uploading expense, filling in the timesheets and so on.
Automated letters save time
If a company is having many openings and is hiring many new employees the documentation is definitely going to take a long time. Preparing offer letter and appointment letters for each individual is very time consuming. Automated letters are a great way to save on time as the matter is already ready just the name and date of joining will have to be updated. Also, the CTC is automated where no HR person will have to sit and calculate the salary for different employees of different grades. The HR person after updating the name and date of joining has to click a button or print out the letter for the employee. This process will not take more than 5 minutes which is comparatively very less to manual work done by the HR.
Smooth good-bye
It is never easy to say a goodbye but it has to be done in a good manner so that the employee takes good memories of the company along with him. The paperwork to be done is a lot and will surely take a number of days. An automated HR system helps to reduce this stress. It involves having automated paper work with the correct calculations towards the Full and Final settlement of an employee. Exit procedures have never been easier than with automation.