How to Hire, Retain and Manage Remote Employees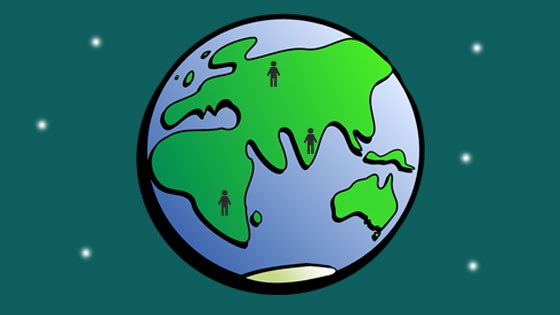 Expanding businesses have to inevitably expand their presence in more locations. On many occasions, especially for small and medium size businesses, renting an office space in a new city isn't the most feasible option. There are high costs associated with rent and maintenance that many businesses may not be able to afford. However, the need to sell or maintain relationships with clients in various locations makes it a requisite to hire employees remotely.
We, at Quikchex, work with many growing businesses and understand that setting up your operations or sales in a brand new city can be very challenging.  One of the most difficult elements to deal with is human resources side of things. Hiring self-starters, keeping them motivated and retaining them without being physically in touch can be an uphill task.
Hence, we thought we'd put down some of the challenges companies deal with and some ideas that they can use to overcome it.  Here's a list of the major issues you might face when hiring and working with an employee remotely:
1) Finding self-starters isn't easy
When you're looking for someone to take on the responsibility of sales or operations, it's a no-brainer that he/she needs to be self-motivated and a self-starter.  Finding ambitious and motivated candidates is always a challenge for recruiters, irrespective of the situation. However, when working with remote employees, mentoring and further training the employee becomes a hurdle.  This is why you must be even more cautious in your hiring methods.
What's the best approach?
Hire Employees with a proven track record of working in similar situations
Ask the right questions over a video-call interview
Be patient and only hire when you're completely sure
2) Risks associated with compensations
Sometimes, you're not entirely sure if starting up in a new city is good idea. If things don't go as planned, then what you pay in salaries might become a liability.  Hence it's important to structure the compensation for your employees appropriately.
What's the best approach?
Keep fixed income lower and incentives higher
Set compensation against targets
Appraise regularly to ensure steady performance
Have retention bonuses in place
3) No personal contact
Employees who don't have an office to work out of may feel disconnected from the culture and the affairs of the company.   Working in an office and constant interactions with co-workers contributes to a feeling of belonging that remote employees may not have.  This lack of personal contact may also interfere with the cohesiveness between your employees.
What's the best approach?
Get on a call with the employee on a regular basis (every day or once in three days)
Create a WhatsApp group to keep them updated and stay in touch
As far as possible, have a video call since face-to-face interactions are preferred
3) No Social Motivation
How much you enjoy the company of your co-workers also plays a huge role in deciding how much an employee loves coming to work. It is always going to be harder to retain an employee that does not get along with his/her co-workers.  In the case of remote employees, social interactions at work might be non-existent. This takes away another reason for an employee to stay committed to the organisation.  Lack of social options for remote employees is a major factor that contributing to their high attrition rates.
What's the best approach?
Invite remote employees to all company outings and offsites
Whatsapp groups and non-work related interactions also work great
Encourage them to connect with other employees over social media
If there are more than one employees in the same city, arrange for them to meet every once in a while
Tools to help you manage remote employees better
1. Skype: This one is obvious. While Skype can be used at the interview stage, it's also recommended that you have a video call every once in a while with your remote employees.  The face-to-face interactions are a preferred way of creating a personal touch and keeping employees connected. If you're not comfortable with Skype, there are other alternatives in the market that you can consider. Google Hangouts are also a great tool for video calling and work well for companies that use Google Apps.
2. Expirebox:  Expirebox is a great tool for sharing documents with remote employees. There is no need to sign in or create an account like other file sharing websites. All you need to do is upload the relevant file and share the link with the person you wish to send it to.  This tool helps smoothen your interactions with remote employees and reduces hassles.  Since the files are only hosted temporarily, it also creates a sense of emergency and will get work done faster.
If you're looking for a permanent file sharing solution, Dropbox is among the most commonly used products.  In case you wish to share large files, YouSendIt works well pretty well.
3. Google Drive: Google Drive allows you to edit and maintain word and excel files online. Changes made on these files are can be viewed real time. A team of people can easily collaborate on a single file at the same time which improves efficiency.  While Google Drive has been proven to be useful for numerous companies, using it while working with remote employees is a must.  You can use it to track performance, collaborate and execute efficiently.  Sharing files also becomes a whole lot faster and easier.
4. Trello: Trello is a task management platform that lets you set deadlines for task and keep track of them. This would work very well when working with a remote employee. You can set specific tasks and deadlines and check how he/she has progressed. There's a lot of other cool things you can do as well.  Using a task management tool helps in setting objectives and ensuring that deadlines are met.