Tips on Hiring Good Interns for Your Organisation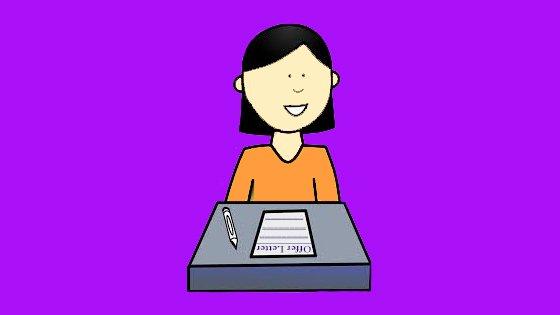 As the summer approaches companies are on the run to prospect and hire new interns while interns start applying for all the possible openings in different companies. Hiring an intern requires good recruitment strategy as there would be an investment in training the intern as it takes significant time and effort, more than for usual hires.

However, an internship is first and foremost a training program but also a successful training experience for students who look forward to make their long-term career with the organization. Interns can be the future of your company, so it makes sense to hire the smartest and most capable workers.
Here are a few tips that will help you select good interns this summer for your organization:
Let your Interns find you
Many companies release their Internship ads in the summer but companies will definitely want to hire somebody who is passionate about the job. Candidates who send you cold emails or tap your door even before you have released the ad can be your potential candidate for the role. Internship advertisements must be rolled out in many ways like online job portals, companies social media page, tie-ups with college faculty  for placements, etc. You will get to know the interested candidates who are actually keen to get the role.
Planning a recruitment strategy
Recruiting interns should be given a lot of time and effort. Companies should hire an intern based on his understanding of the job requirement and his skills set. The hiring process should be same as for other employees despite their lack of experience. Recruitment of interns must have test, assignments and structured interviews which will help understand the training needs of the intern. After the interview give the employees an assignment to do and many of them may drop off. So, you will get a bunch of committed interns who will finish the assignment and get results for the organization if hired.
Avoid Unpaid Internships
Paying your interns is a great way of motivating them towards the role and creating a good impression of the company. Many reputed companies have been exposed for running poor quality and unpaid Internships which results in having a negative impact on other interns as well. The quality of interns gets diminished because of unpaid internship. The interns are not motivated enough to learn and work which results in poor performance. Unpaid Internships is an offence according to the Indian law. Every company must pay a small amount to their employees to motivate them so that they become an asset to the company.
Adding a personal touch
The more you value your new interns that will help you get the most out of them. Immediately after the intern is hired they should be handed their offer letter by the HR to create a sense of responsibility. And instead of the CEO sending across a welcome mail to the intern, he should call the intern and welcome him. This makes the intern feel that he is a part of the organization and makes him feel important. The reporting manager should also send across a welcome mail with the date and time of joining which will make the intern feel that he is a part of the team as well.
Evaluate the internship program
Always check with your interns how did they like the internship program and how they have benefited from it. Check what knowledge they acquired while interning with the company and also if they have any feedback for the company. Feedback will help better the future internship programs. Get an input from the employees on how much they have learned from the internship and also if they have any ideas on how to improve the internship programs. Development goes both ways; review and upgrade programs regularly to ensure they are well designed and beneficial for everyone involved.